Thank you for getting in touch.
Rest assured our team will get back to you shortly on your request.
Thank you
for
your interest
in Exxat.
Please fill out the given
form. Our team will get back
to you with the demo
details shortly.
Interested
in learning more?
Let's connect.
Please fill out the given
form to get a demo. Our team will get back to you shortly.
An opportunity
to make a difference
and explore India
EXXAT CARES TRIP
2024
Join the Exxat community on a transformative journey to
India, where we come together, engage in service, and make
a positive impact through the Exxat Cares Trip.
Overview
Exxat is proud to support organizations that work to empower underprivileged
communities and make a difference in society. These organizations are an integral
part of the Exxat family, and we are honored that our employees and clients
wholeheartedly contribute to and embrace our initiatives.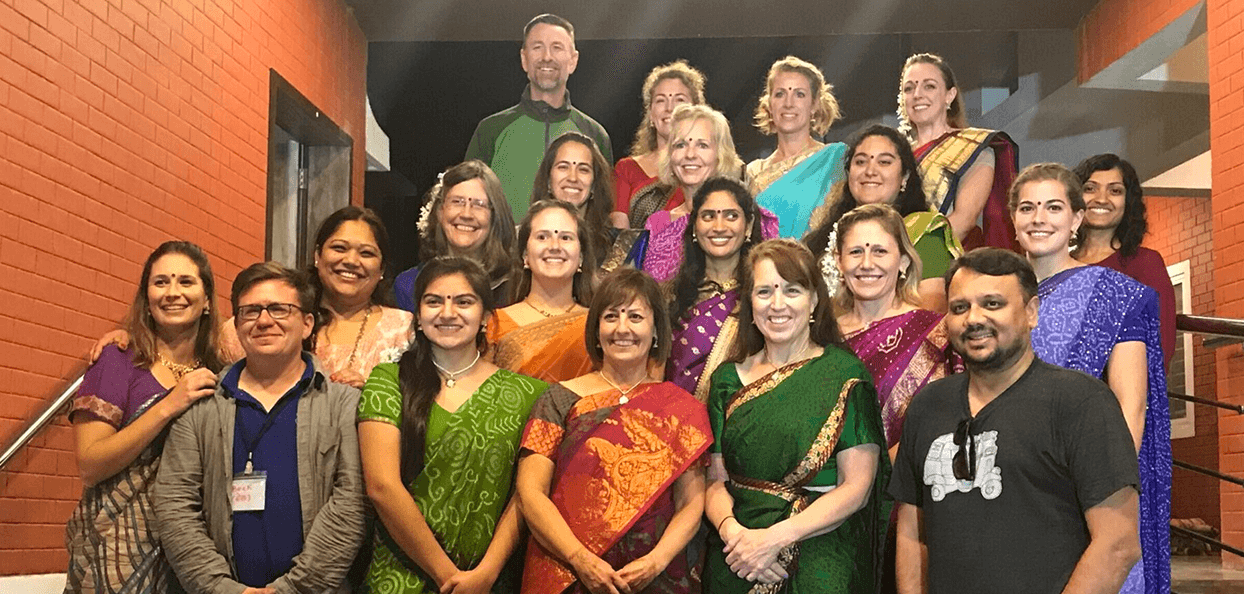 The trip is tentatively scheduled for Feb 5th to Feb 12th, 2024.
For this year's Exxat Cares, we will be partnering with the Apalaghar orphanage.
The orphanage, a 2017 Exxat Cares partner, is affiliated with both a hospital and
a mobile health unit that provides on-site care to residents of the surrounding rural
areas on a daily basis. Participants in the trip will have the opportunity to spend
time with the children living at Apalaghar, provide care in the hospital, and
travel to rural villages to render community-based services.
Assistant Chair for the
Doctor of Physical Therapy Program
at the College of St. Scholastica
Graduate Program
& Clinical Director at
LIU-Brooklyn
Director of Clinical Education and Assistant
Professor, Doctor of Physical Therapy Program
at Long Island University
Participation
Application Process
The application period for the Exxat Cares Trip 2024 is now closed. The selected participants will be notified through an email.
Selection Process
Our team will carefully review all applications and assess them based on
various criteria, including your essay, qualifications, and commitment to the
Exxat Cares mission.
Preparing for the Trip
Receive a detailed participant guide with travel arrangements, paperwork, vaccinations,
and packing tips. Attend a virtual orientation session with some of the Exxat team to
learn about the itinerary and cultural sensitivities.
Fundraising and Contribution
The financial obligation for those who are selected to participate is a $1000 contribution
to the Exxat Cares initiative. This contribution, along with funding from Exxat, will cover
transportation, as well as room and board expenses for the entirety of the trip.
Travel and Accommodation
Participants will be responsible for obtaining a visa for travel to India, any personal
travel vaccinations and medications recommended by their healthcare providers, and
travel to and from New York City's JFK airport or New Jersey's EWR airport to meet
the team for departure.
Gallery
A glimpse of Exxat Cares Trip 2017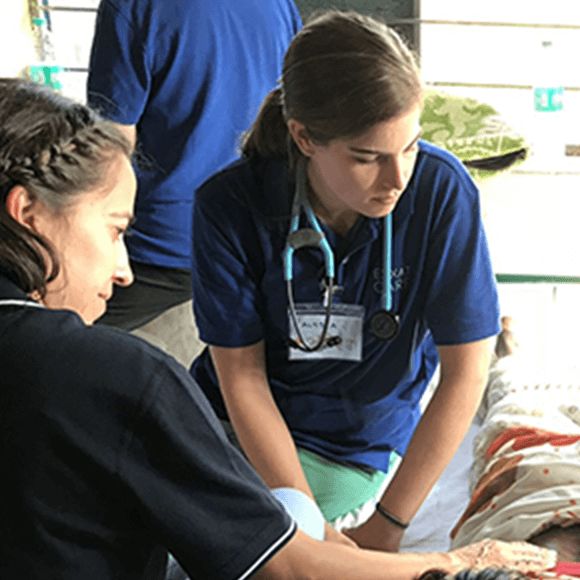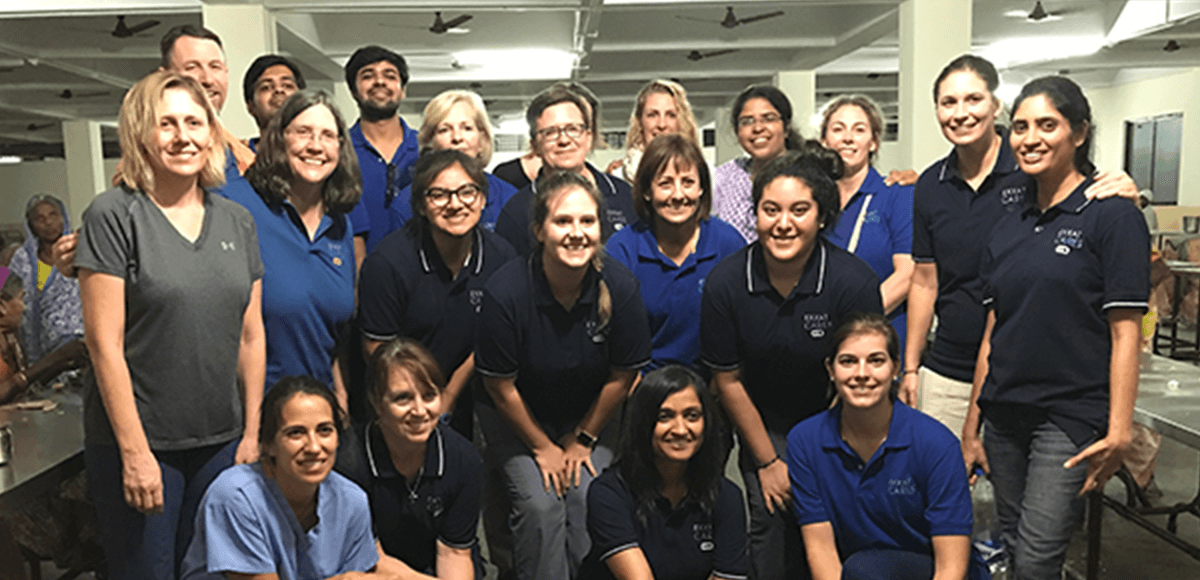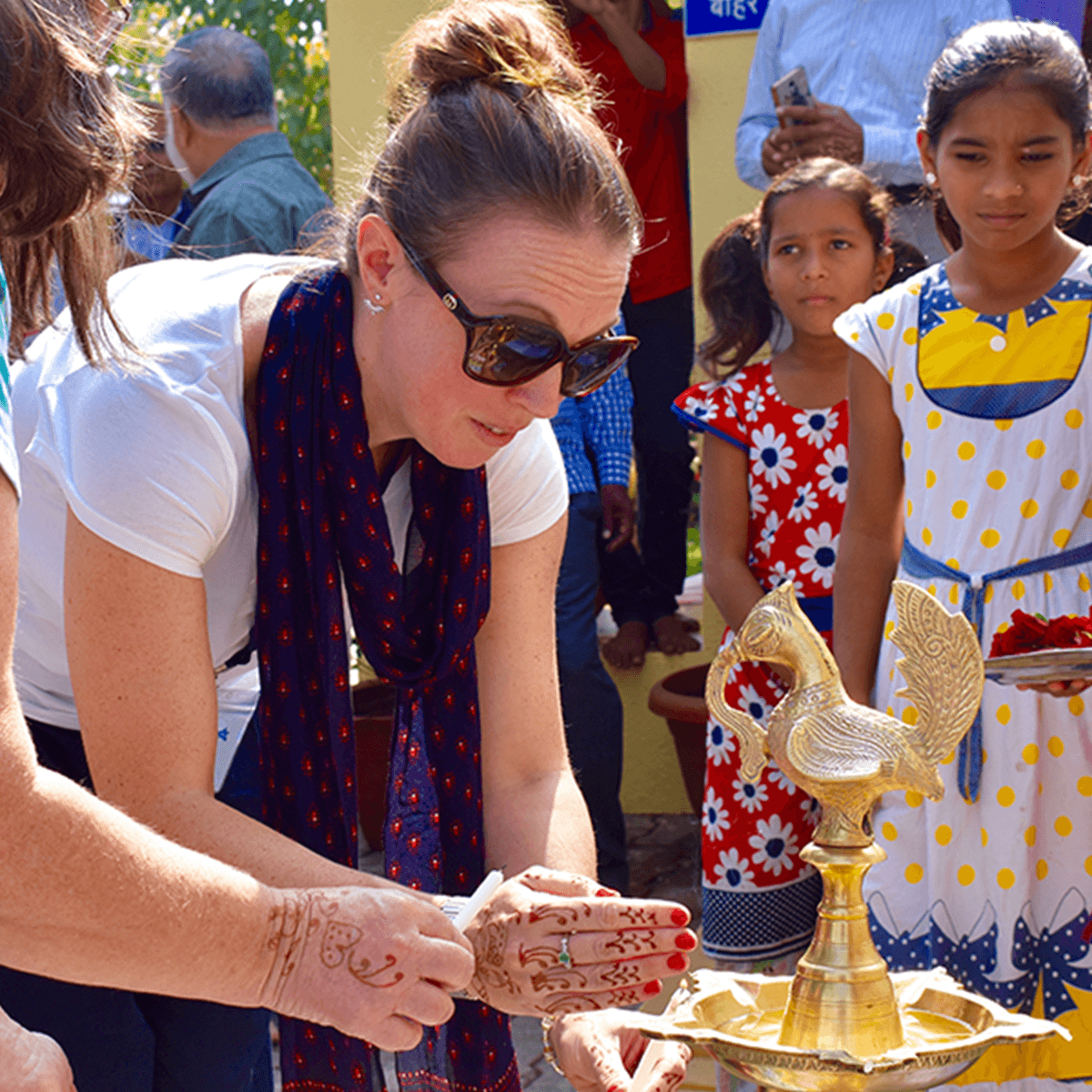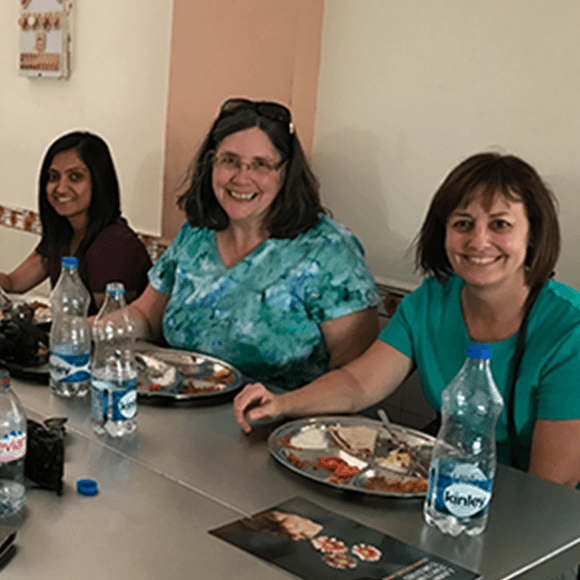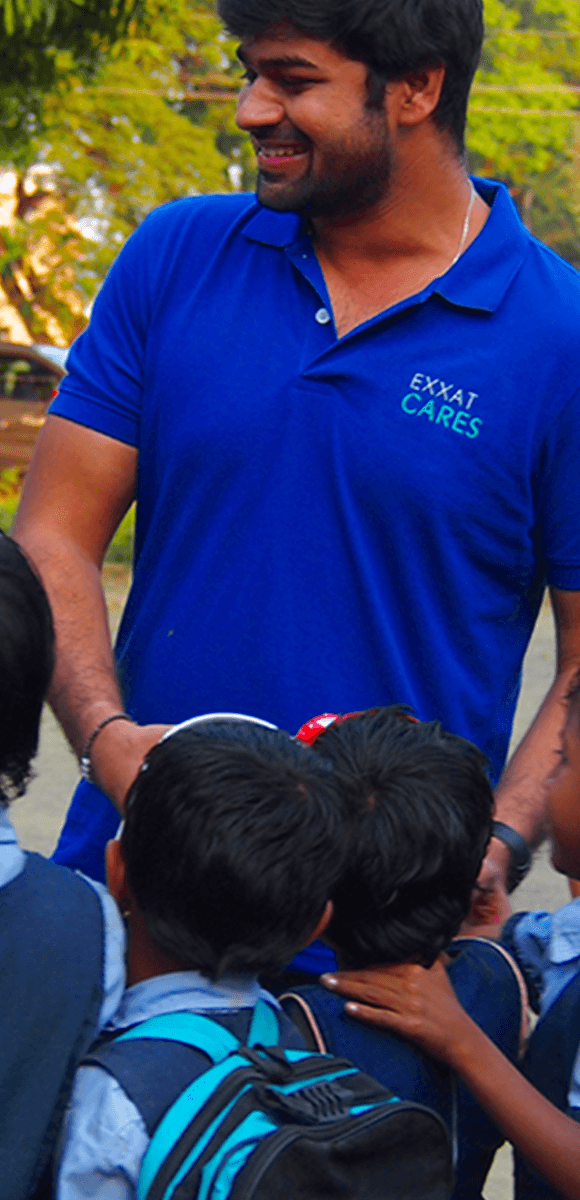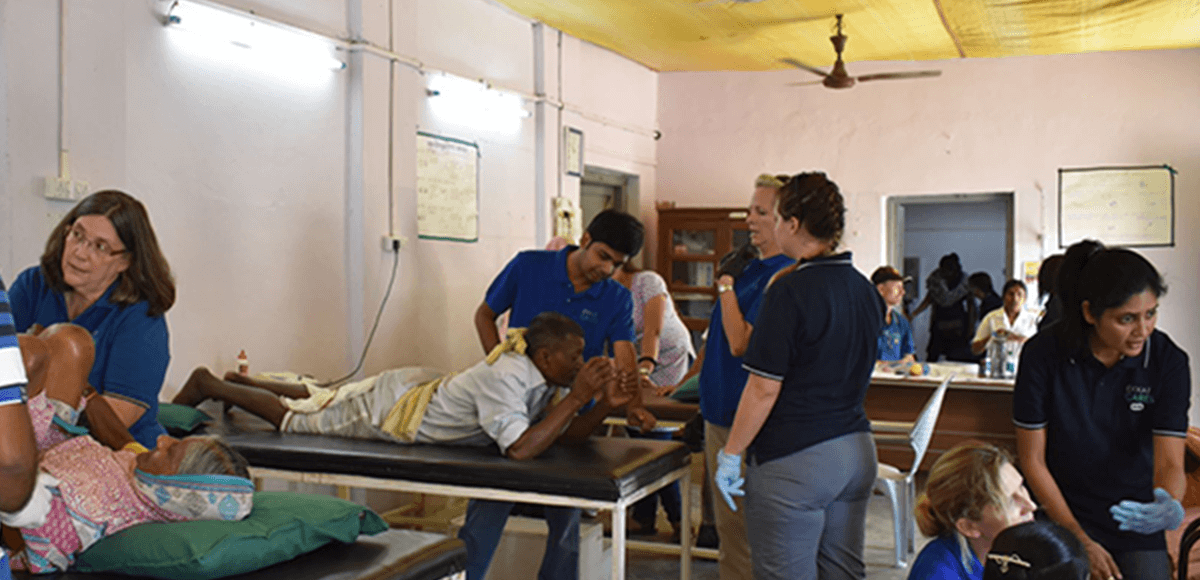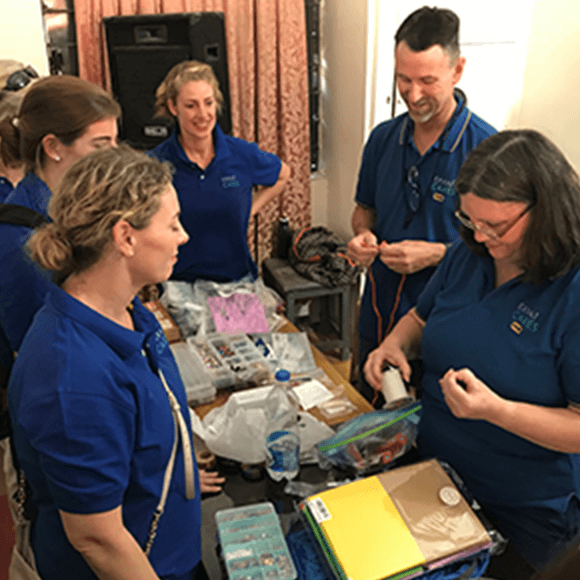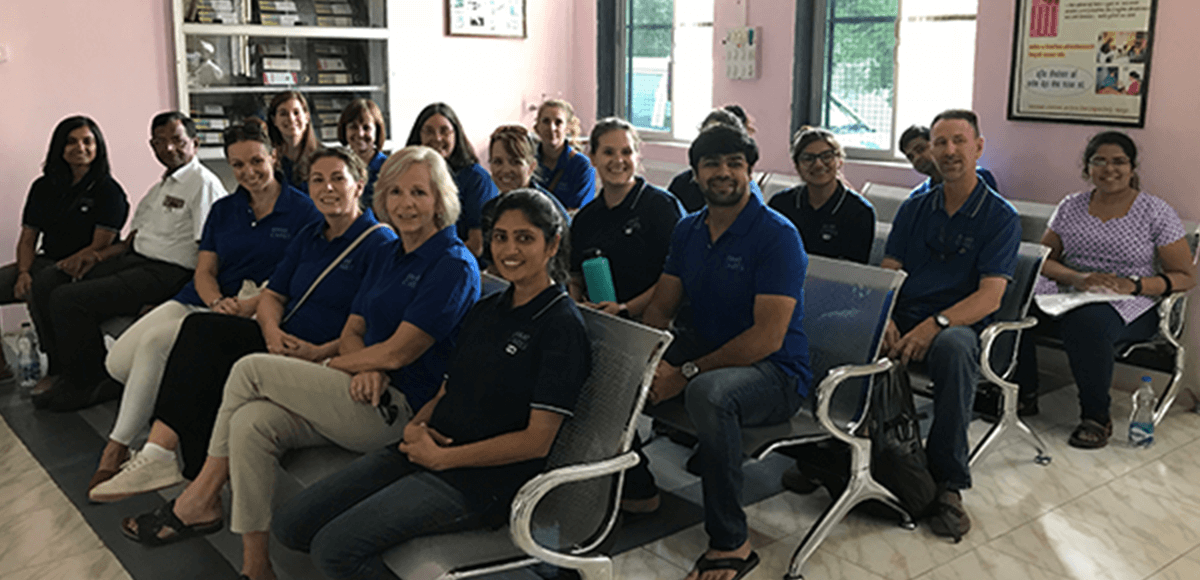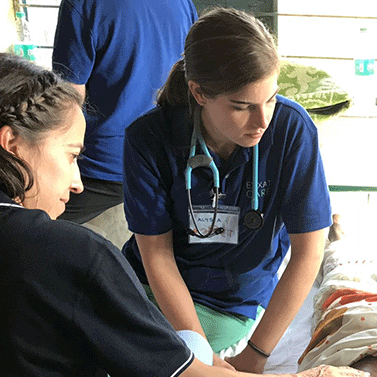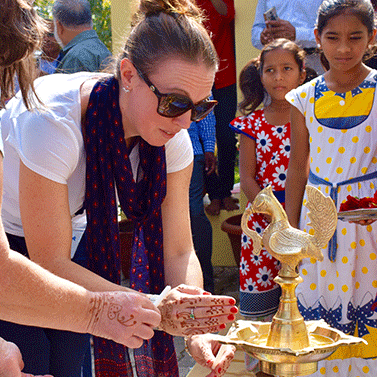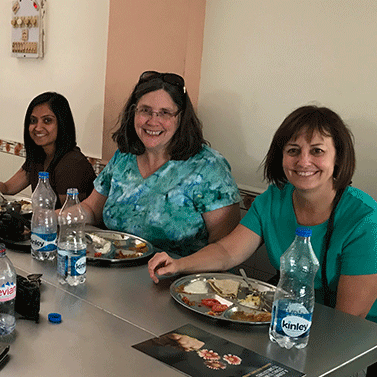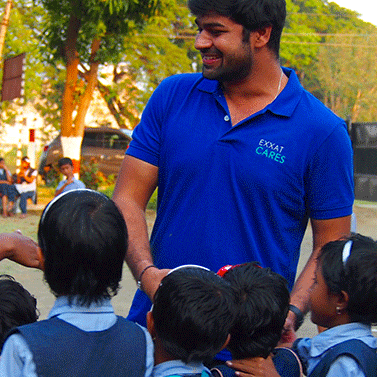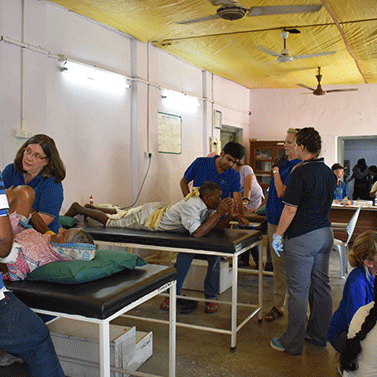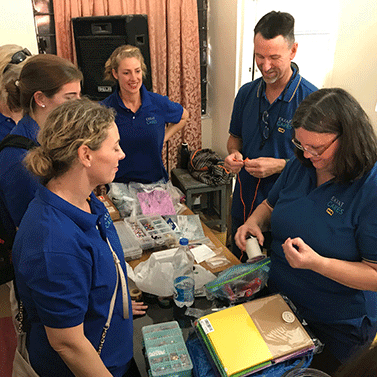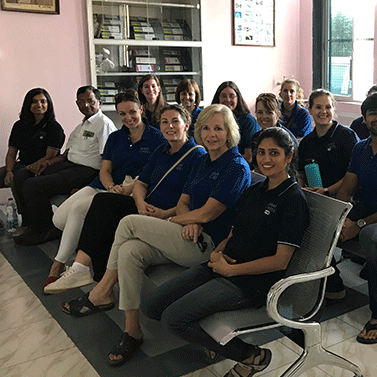 Enjoy the Exxat Cares Trip