Thank you for getting in touch.
Rest assured our team will get back to you shortly on your request.
Thank you
for
your interest
in Exxat.
Please fill out the given
form. Our team will get back
to you with the demo
details shortly.
Interested
in learning more?
Let's connect.
Please fill out the given
form to get a demo. Our team will get back to you shortly.
Background
Screening Solutions
Simplified
Make background
screenings a breeze with the
Exxat and UBS integration.
Exxat & UBS
EXXAT has partnered with Universal Background Screening (UBS)
to offer background checks and drug screening services for
health education institutions nationwide. UBS is one of only
a few screening firms accredited by the National Association
of Background Screeners (NAPBS), to allow students to order
background checks and drug screens directly through Exxat.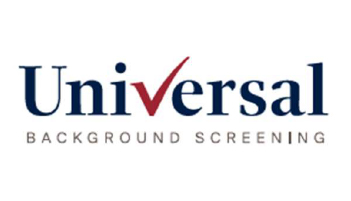 Features
A-La-Carte and Custom Background/Drug Screening Packages

Easy to Use and Efficient

Quick Turnaround Time

Exceptional Customer Care

Here's what you get when you
use UBS Integration through Exxat:

Comprehensive list of screening service packages,
accredited by the NAPBS and based on your institution's requirements.

Quest, LabCorp, & Concentra (US Healthworks) clinics
that are searchable through student zip code.

Discounted rates for Exxat clients for account setup.

Dedicated customer service for all support requirements.