Thank you for getting in touch.
Rest assured our team will get back to you shortly on your request.
Thank you
for
your interest
in Exxat.
Please fill out the given
form. Our team will get back
to you with the demo
details shortly.
Interested
in learning more?
Let's connect.
Please fill out the given
form to get a demo. Our team will get back to you shortly.
A Comprehensive
Approach to Curriculum
Management
Overview: Curriculum
Management Module of Prism
(formerly PLAN)
Curriculum Management
Mapping your curriculum is tedious but essential to ensuring that you are meeting accreditation needs and program standards. Gathering all of your syllabi and pairing each course objective or measure to the map is something most programs dread.
Curriculum Management Module of Prism (formerly PLAN) makes it easy – allow our team to upload your syllabi, then easily map it to your profession's accreditation standards which are built right into the system. Mapping to something else? No need to worry, you can map to just about anything from Blooms Taxonomy to individual programmatic standards, institutional strategic plans and more; it's all quick to add in.
Once the mapping is done, reports will immediately show what is covered well and identify any misalignments or gaps in your curriculum. You'll be off and running with your Self Study Report in no time!
Request a Demo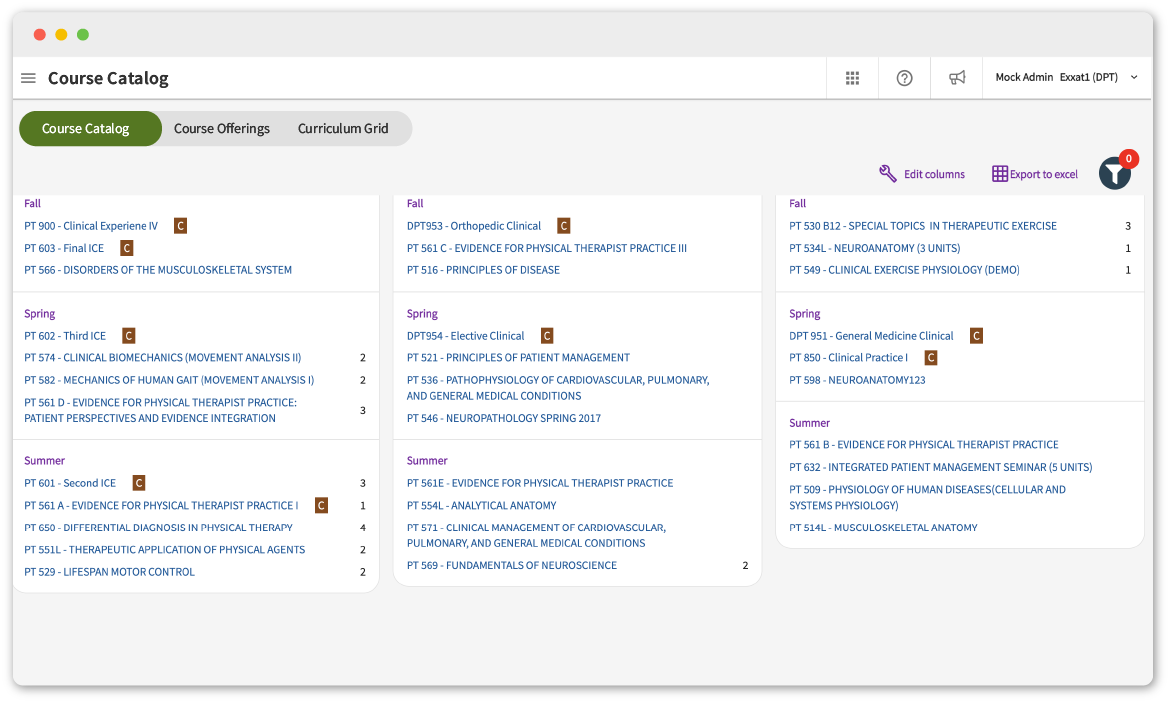 Exxat Prism
enables you to manage
courses and faculty,
and map to programmatic
and accreditation standards.
Course Catalogue
Store all the courses offered by your program along with their course descriptions.
Curriculum Grids
View course offerings arranged by academic year, term, cohort or credits.
Syllabus Generation
With a click of a button, fill the standard syllabus template with the details you have added to PLAN and download it as a Word doc.
Mapping
Pair course objectives and measures to accreditation standards, program standards, strategic plan goals and more.
Reporting
Stay on track with your mapping by getting a bird's eye view of what has been mapped or not or zooming in with granular reports to see all the details.
Faculty Profiles
Collect, store and analyze information on faculty member's scholarly activity, service and teaching responsibilities.
Plan, map and
analyze all aspects
of the curriculum
How Prism's Curriculum Management Module Works
Step 1
Create a mapping structure.

We help you configure a mapping that caters to your programmatic and accreditation goals.
Step 2
Map.

Make connections between your course measures, standards, outcomes and goals. Assign attributes to your mapping.
Step 3
Generate reports.

Make sense of your curricular map with views and graphics. Get bird's-eye and granular data views.
Step 4
Analyze.

Identify gaps and redundancies in your curriculum. Ensure horizontal and vertical integration.
Step 5
Drive curricular enhancements.

Build a curriculum that supports your programmatic goals. Utilize your curriculum map for curriculum assessment.
The Exxat Advantage
Let Exxat's expertise guide you to success!
Our products are constantly refined to meet industry standards
and address individual program's unique needs.
Some of the schools we have partnered with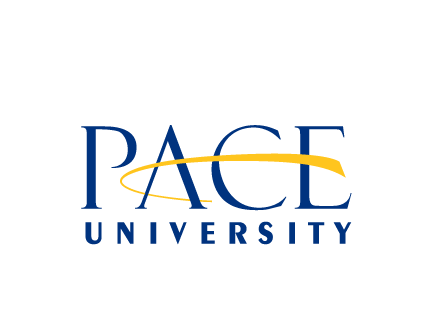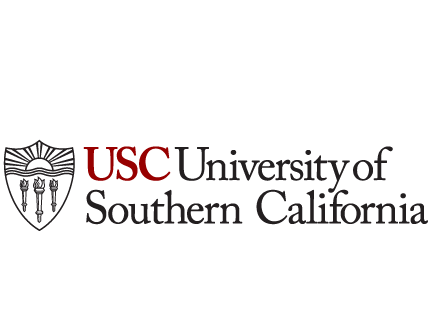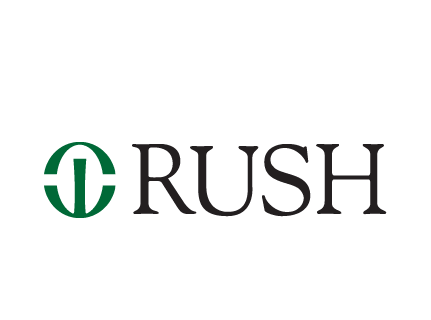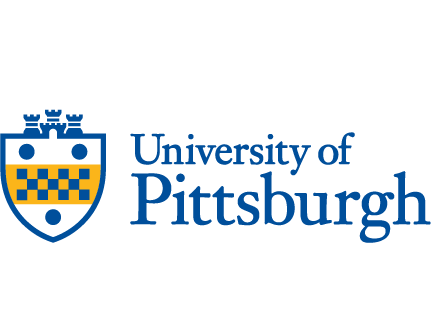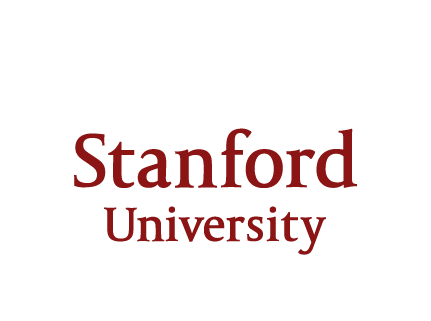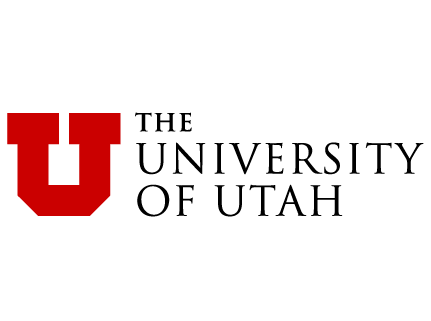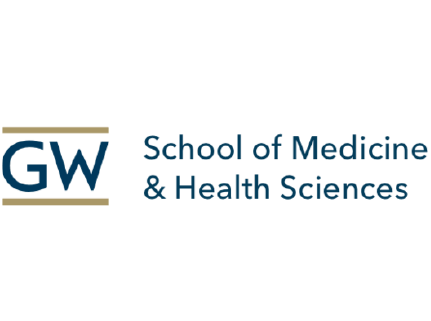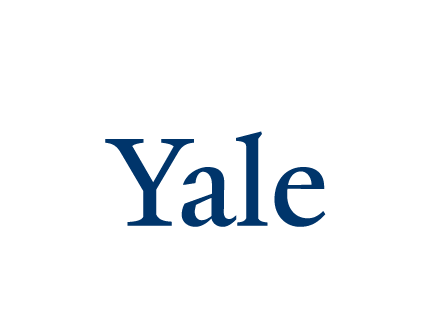 Learn
how PLAN
can help your
program.